Ravi Shankar Raju Bhupatiraju complete personal, Family and career details
Real Name
Ravi Shankar Raju Bhupatiraju
Nick Name
Mass Raja, Ravi Teja
Profession
Actor and Producer
Height
in centimeters- 178 cm in meters- 1.78 m in Feet Inches- 5' 10"
Weight
in Kilograms- 70 kg in Pounds- 154 lbs
Eye Colour
Brown
Hair Colour
Black
Date of Birth
26 January 1968
Age
47 Years
Birth Place
Jaggampeta, Andhra Pradesh, India
Zodiac
Aquarius
Nationality
Indian
Home Town
Vijayawada, Andhra Pradesh, India
School
N.S.M. Public School, Vijayawada
College
Siddhartha Degree College, Vijayawada
Education
Bachelor of Arts
Religion
Hindu
Martial Status
Married
Spouse
Kalyani Teja
Net Worth
60 Crore (INR)
Debut
Karthavyam (1990)
Click here to watch movies from actor Ravi Shankar Raju Bhupatiraju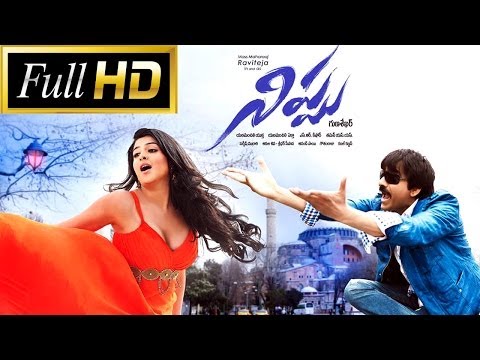 Cast: raviTeja, deekshaSeth, srikanthMeka, pradeepRawat, brahmanandam, rajendraPrasad, .
Director: Gunasekhar
Nippu Full Length Telugu Movie Movie: Nippu Cast: Ravi Teja, Deeksha Seth, Srikanth, Bhavana, Mukul Dev, Pradeep Rawat, Brahmanandam, Rajendra Prasad, Director: Gunasekhar Music: S Thaman Producer: Yvs Chowdary Songs: 1. Vega Vega 2. Nena Ninnu 3. Alibaba 4. Oy Pilla 5. Duba Duba 6. Dhiya Dhiya Story: Surya aka Suri (Ravi Teja) and Srikanth (Sriram) are good friends. Srikant is the son of Murthy Garu (Rajendra Prasad) and his sister is Meghana (Deeksha Seth). Suri, who always fights against injustice, turns a bitter foe of Peddanna alias Raja Goud (Pradeep Rawat). In Saudi Arabia, Srikanth falls in love with Vaishnavi (Bhavana), daughter of Peddanna. Accidentally, Vaishnavi (Bhavana) had a fatal fall from hostel building. Sriram was arrested by Saudi police and the court sentences him to death. Surya, in order to save his friend"s life, compromises with Peddanna. He manAges to get a letter of excuse from him and saves his friend from death sentence. At this juncture, Suri comes to know that Vaishnavi was not killed but it is an accidental death. The rest of the story deals with how Suri fights against Peddanna? Will the love track between Suri and Meghana turn successful? Is there any twist in Vaishnavi"s murder? Answers to all these questions form part of the climax. Watch More Latest Movies Subscribe @ http://www.youtube.com/channel/UCHI0PxjdAZfVIHr04z-S4nw?feature=watch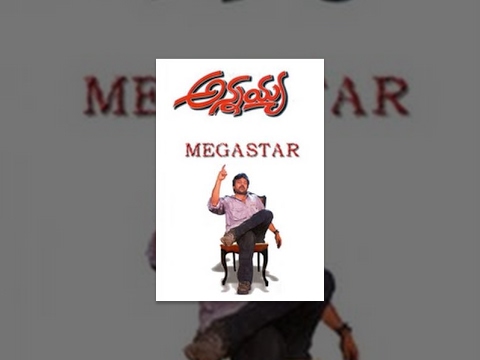 Cast: chiranjeevi, ravi-teja, .
Director: Muthyala Subbaiah
Rajaram (Chiranjeevi), proprietor of an armada of lorries, meets Devi (Soundarya), an article of clothing plant proprietor. After that associate, she once looks for his assistance in managing two road rascals, who were prodding her sisters, Lata (Chandini) and Geetha (Sishwa), and is stunned when the guilty parties end up being his siblings, (Ravi Teja) and Gopi (Venkat). Rajaram trifles with the episode as the tricks of youths and is extremely indulgent with them. With all the more such occurrences, the two begin to look all starry eyed at, the siblings and sisters not a long ways behind. On his siblings' solicitation, Rajaram approaches Devi for her sisters' hands in union with his siblings. In any case, she tersely declines her assent on grounds that the two are wayward lushes. Rajaram responds strongly to it and pledges to get his siblings wedded to her sisters. From that point forward on he is all the more demanding with his siblings and achieves a change in them. Devi consents to their marriage. In any case, the hopeless siblings arrive in an intoxicated condition for their commitment and Rajaram faces the brunt of Devi's wrath. She affronts him and leaves with her sisters. A shocked Rajaram kicks his siblings out of home. The two siblings being state rank holders in building discover support with a businessperson, Rangarao (Sarath Babu), who utilizes them. Rajaram, who is truly attached to his siblings, sells away his property and gives cash covertly to Rangarao, making ready for an association bargain among Rangarao and his siblings. Aroused at being kicked out of home, his siblings, unconscious of his turn in verifying the association for them, nurture resentment against their sibling and affront Rajaram in Devi's quality. She, being aware of everything, slaps them and opens their eyes by educating them regarding his penance. This achieves an absolute change in them and the apologetic pair go to Rangarao to reestablish the property to their sibling. Rangarao has different plans and attempts to have them murdered with gundas. The siblings escape demise and land in a medical clinic with wounds. An irate Rajaram goes to Rangarao, who uncovers his genuine personality. Rangarao is the sibling of Chinna Rao (Bhupinder Singh), a criminal who was trapped in the police trawl with Rajaram's assistance and later kicked the bucket. This is Rangarao's quarrel. In the resulting skirmish, Rangarao is slaughtered. Rajaram and his siblings rejoin.